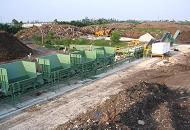 Mixing process need to be controlled and monitored to perform good results. At Cube Automation, we can offer you automation solutions to increase your productivity. We can help you to change from a manual or semi-automatic process to a full automated process. In addition we design process for liquid fertilizer dispensing and use industrial communication to monitor for example the level of fertilizer tanks. You have special need ? Call us, we'll offer you individual quote of your project.
Some example of your opportunities with Cube Automation :
Our mixing software solution, MIX 2000NA is the most advance solution on the Market Currently.
Combined with Smart Factoree tm REcipe and Batch Module, MIX 2000NA makes your mixing process one of the most productive and precise on the market.
Used for any soil and aggregate like: Peat, Composte, Asphalte, Concrete
Can also be use with our full suite of Smart Factory to :

Track your Trucking fleet
Manage your Inventory and consume material
Manage your Employee time clock, overtime and bonus.

These system are install Across North America.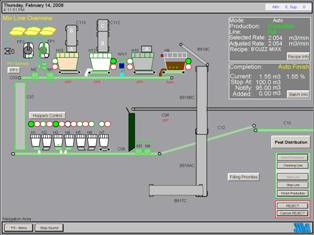 Here, an example of a Scada screen for an entire mixline. Ask for our advices and begin to produce in one clic !